Double Six, Pettitenget, and Seminyak
Relaxation, in Double Six, Pettitenget, and Seminyak:
1. Double six beach:
Weather permitting, I suggest you spend the first day in Bali's popular beach: Double Six- it not so crowded in the mornings and water is most likely cleanest during this time.
You could also start the day with breakfast or early morning coffee at the rooftop restaurant in Double Six Hotel where you can enjoy fresh morning breeze and beautiful view of the Indian Ocean.
2. Lunch in La Luciola or W Hotel: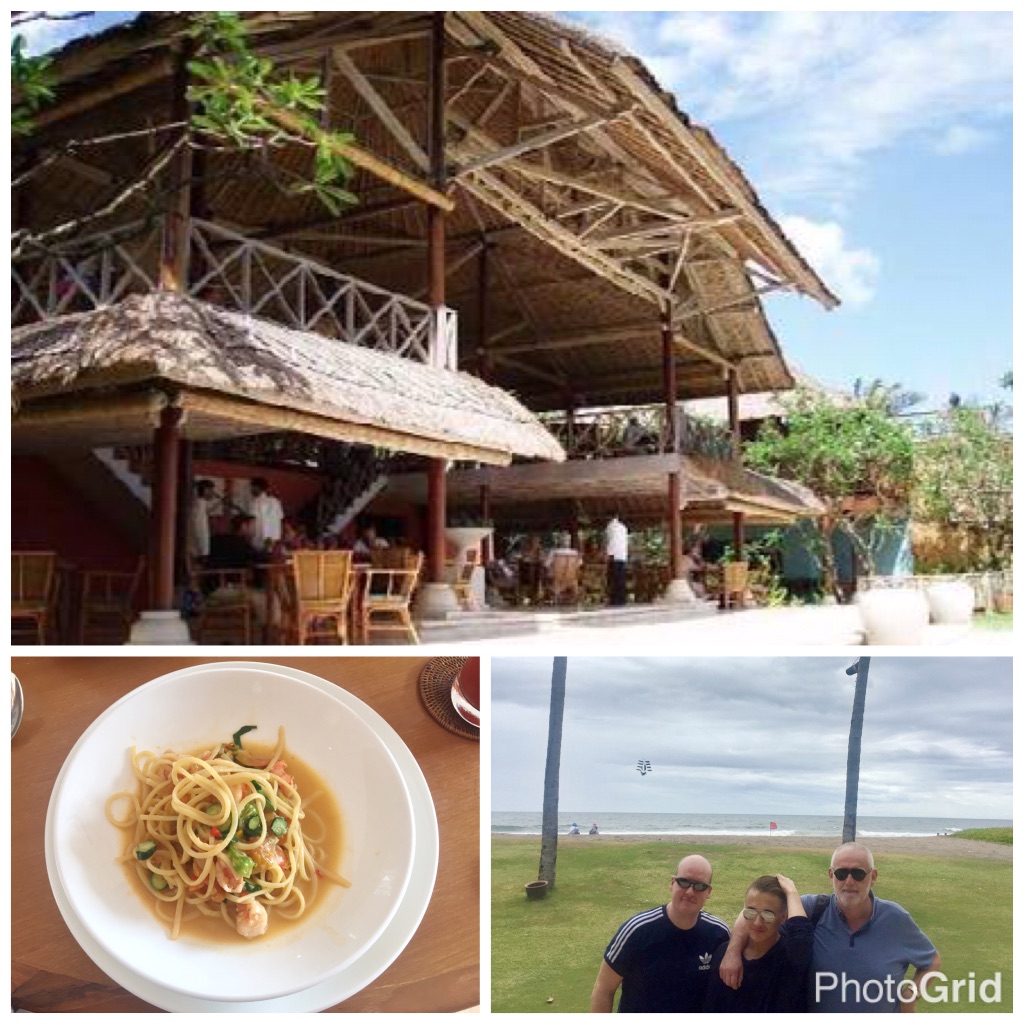 For lunch, head back to the Seminyak where you can choose from a variety of beachfront restaurants. Among my favourite is La Luciola- it offers a beautiful view of the ocean, and good pasta and pizza. They also make good cocktails!

Or, go to W Hotel in the neighbouring Petitenget for lunch: quite a big development with its hotel and spa, where the restaurant serves modern Asian cuisine.
3. Spa & Shopping in Seminyak:
When you are in Bali, and especially after a gruelling travel schedule, pamper yourself with an afternoon at the spa, either for a cream bath (or head massage) or a full body massage. This will do you wonders!
There are many smaller spas that are not part of a hotel around the Seminyak/ Petitenget area, such as: Amo Spa, Sundari Day Spa, Spa Bali Seminyak, and Body Work. If you want to go to hotels, I suggest: The Legian, W, Alila and Seminyak Beach Resort.
If you want to go shopping, you will find many small shops all over the streets of Seminyak and Petittenget, or just go for a quick look at Seminyak Square where you can almost find everything from souvenirs to clothing.

4. Sunset in Ku De Ta, Seminyak:
This remains my favourite place to hang out in Seminyak, preferably for breakfast or sunset drinks. It has great ambience, and simply charming and cosy.
You can sit here for hours and hours and watch the beautiful sunset.
5. Restaurants for dinner in Seminyak or Petitenget:
If you decide to stay in the central area, here are a few suggestions:
Warung Made for good Indonesian food.
Metis (European), Mamasan (Modern Asian); Sip (French), Warung Eropa (Indonesian), and Warung Italia (Italian). Most of these restaurants require advanced booking.